| Age | Avg. Weight | Height |
| --- | --- | --- |
| Tiny Baby | 2.7 | 50 |
| Newborn | 2.7-4 | 56 |
| 0-3 Months | 4-5.7 | 62 |
| 3-6 Months | 5.7-7.1 | 68 |
| 6-9 Months | 7.1-9.5 | 74 |
| 9-12 Months | 9.5-11.3 | 80 |
| 12-18 Months | 11.3-12.7 | 86 |
| 18-24 Months | 12.7-13.6 | 92 |
| Age | Avg. Weight | Height |
| --- | --- | --- |
| Tiny Baby | 6 | 19 |
| Newborn | 6-9 | 22 |
| 0-3 Months | 9-12.5 | 24 |
| 3-6 Months | 12.5-17 | 26 |
| 6-9 Months | 17-21 | 29 |
| 9-12 Months | 21-25 | 31 |
| 12-18 Months | 25-28 | 33 |
| 18-24 Months | 28-30 | 36 |
Sizes are approximate & for guidance only, some brands may vary in sizing.
DELIVERY POLICY
*All delivery times are estimates and subject to the courier being able to deliver. Weather and unforeseen events may also cause a small delay.
PLEASE NOTE
There may a small delay on deliveries during this period of pandemic in the UK. Unfortunately due to the current situation, we cannot offer the next day guaranteed by 1pm service.
If you have any issues, concerns or need your tracking number/link, please reach out to us by using messenger on the bottom right of the screen, or at sales@babyesmee.co.uk and we'll do our best to get back to you ASAP.
| DELIVERY OPTION | COST |
| --- | --- |
| Standard - 2-5 Days | £3.95 |
| Express - 1-2 Days | 5.95 |
YOUR DELIVERY TIME AND COSTS WILL BE CALCULATED AT CHECKOUT.
*PLEASE NOTE: Any orders that have 'Pre-Order' items will be shipped out on the displayed day the cart page.
Orders placed Monday to Friday before 2pm BST (excluding bank holidays) will be dispatched the same day. Orders placed after 2pm BST on Fridays will be dispatched the following Monday.
All shipments are dispatched with tracking details provided to you via email. Some deliveries will require a signature upon delivery. Please ensure that you double check your address before completing the checkout process, any errors in the address will not be the responsibility of baby esmée. Due to the number of orders, we have to process addresses cannot be checked by us.
If you subsequently change the delivery method to one that does not require a signature for example 'leave in a safe place', or request your parcel to be delivered to a neighbour, any issue arising from non-delivery of the shipment will no longer be the responsibility of baby esmée.
Any Change of Address needs to be authorised by baby esmée, if this is attempted via the delivery agent or by any other method then baby esmée will not be held responsible for non-delivery of the shipment.
We will send your tracking details as soon as your order has been dispatched. If your parcel is late please track it in case it has been held or already delivered. If you are unable to locate your parcel please contact us within 10 days from estimated delivery. If your order came in a baby esmée gift box there is no need to return it. This is our gift to you.
If you need any help or have any questions please use the live chat button in the bottom-left hand corner of the screen, or alternatively email us at sales@babyesmee.co.uk.
LOVE IT. GET IT. PAY IN FOUR.
Buy what you want today, pay for it in four instalments, interest-free.
Fast sign up
Select Clearpay at checkout and fill out a short form to get an instant approval decision.
Shipped straight away
We'll pay the retailer upfront for you so they can ship your order straight away.
Pay over time easily
We'll split the cost into 4 instalments, taken automatically every 2 weeks. You'll pay the first instalment at the time of purchase.
No hidden costs
Clearpay is always zero interest and free when you pay on time. The only fees are if you're late making a payment.
INTEREST-FREE INSTALMENTS.
Spread the cost of your purchase into 3 interest-free instalments, automatically charged from your card every 30 days.
At checkout
Select the Klarna option and enter your debit or credit card information. No interest or fees - ever. It's as simple as making any other card purchase.
When the order is shipped
After the retailer confirms that the order is on its way, we will charge your card for the first third of the total amount. We'll send you a notification once the payment has been processed.
Pay 30 days, and 60 days later
Every 30 days we will automatically charge your card 1/3 until the full order amount has been paid. You will be informed ahead of time. There's no interest, or fees to pay.
PAY IN 30 DAYS.
Make your purchase today and start enjoying what you've ordered right away. Pay up to 30 days later and enjoy payment empowerment and peace of mind. No interest. No fees. Ever.
At checkout
Choose Klarna to pay up to 30 days later and enter simple, top-of-mind information. No need for card numbers or complex information to complete the order.
When the order is shipped
Your agreed payment period starts when the order is shipped. This means that you can take the time to try your order before buying it without the stress of upfront payment.
Making the payment
You can easily make your payment online or in our app. Once you've connected your bank account, debit or credit card, the checkout process is as simple as a single tap.
SHOPPING ONLINE WITH LAYBUY
In a nutshell...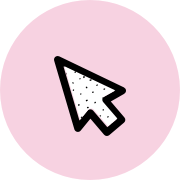 Proceed to checkout as normal and select Laybuy as your payment method.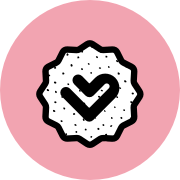 Log in or sign up and complete your order in seconds.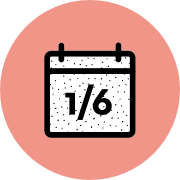 Choose your payment day, view your schedule and select pay now.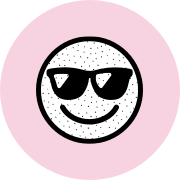 You're done! Your items are on their way. Payments will be taken each week automatically.
Own it now, pay later
Zip gives you the freedom to own it today. No fuss, no wait, no worries.
Zip account
Apply for your Zip account now, or whilst checking out online.
pay in 4
Spread your purchase across 4 equal fortnightly payments.
Interest free
Every purchase you make with Zip is interest free. Online or instore.